PURE PAINT: LOGO & PACKAGE
The goal of this project is to create a design strategy for Pure Paint's Pure eco-friendly paint. The strategy conducts researching both online and speaking to a wide variety of people and then narrowing down our research to the target market. That way we can not only understand the target market but the general public. Once we have a solid foundation of research we will make a strategy that will suit our client best. With that strategy in mind we will design a logo as well as a point of purchase display. The design part of Pure Paint project is creating a logo, a label and accessories products, that strongly connects with the eco-friendly design concept.
Pure油漆项目的目标是为Pure油漆公司的原生态油器制作品牌设计战略。 其战略引导在网上和实际问卷调查,通过从大众之中问卷调查后,再缩小范围找准我们营销的目标市场。运用这种方式我们不仅能理解目标市场而去还能获悉到公共大众的需求。一旦我们拥有了坚实的调研基础我们将会找到最适合我们客户的策略。通过我们已有的营销战略,我们将会设计一个具有买点的品牌标志。 Pure品牌的设计部分是设计品牌标志,产品包装和产品配件,设计理念会紧紧与自然原生态联系在一起。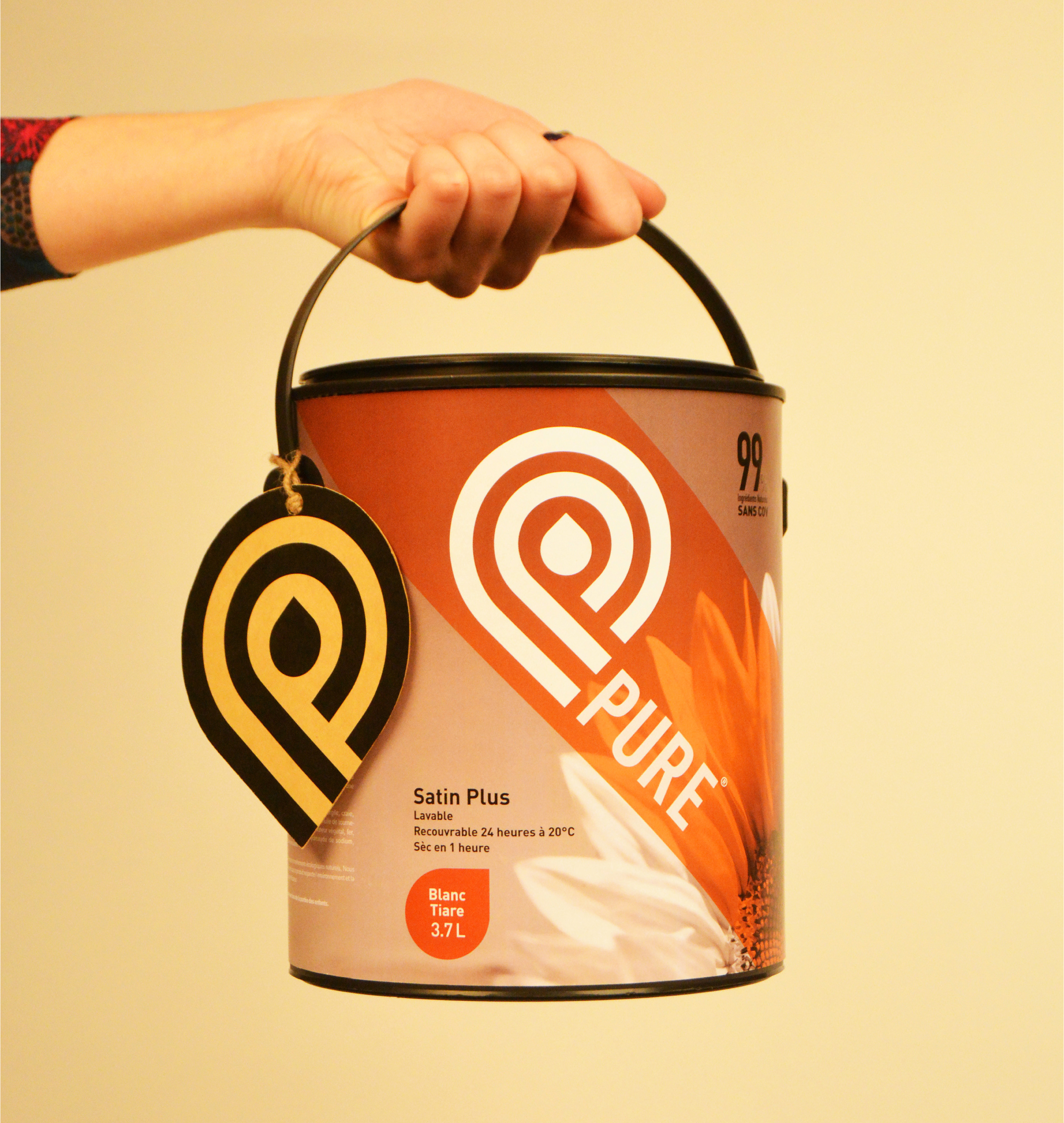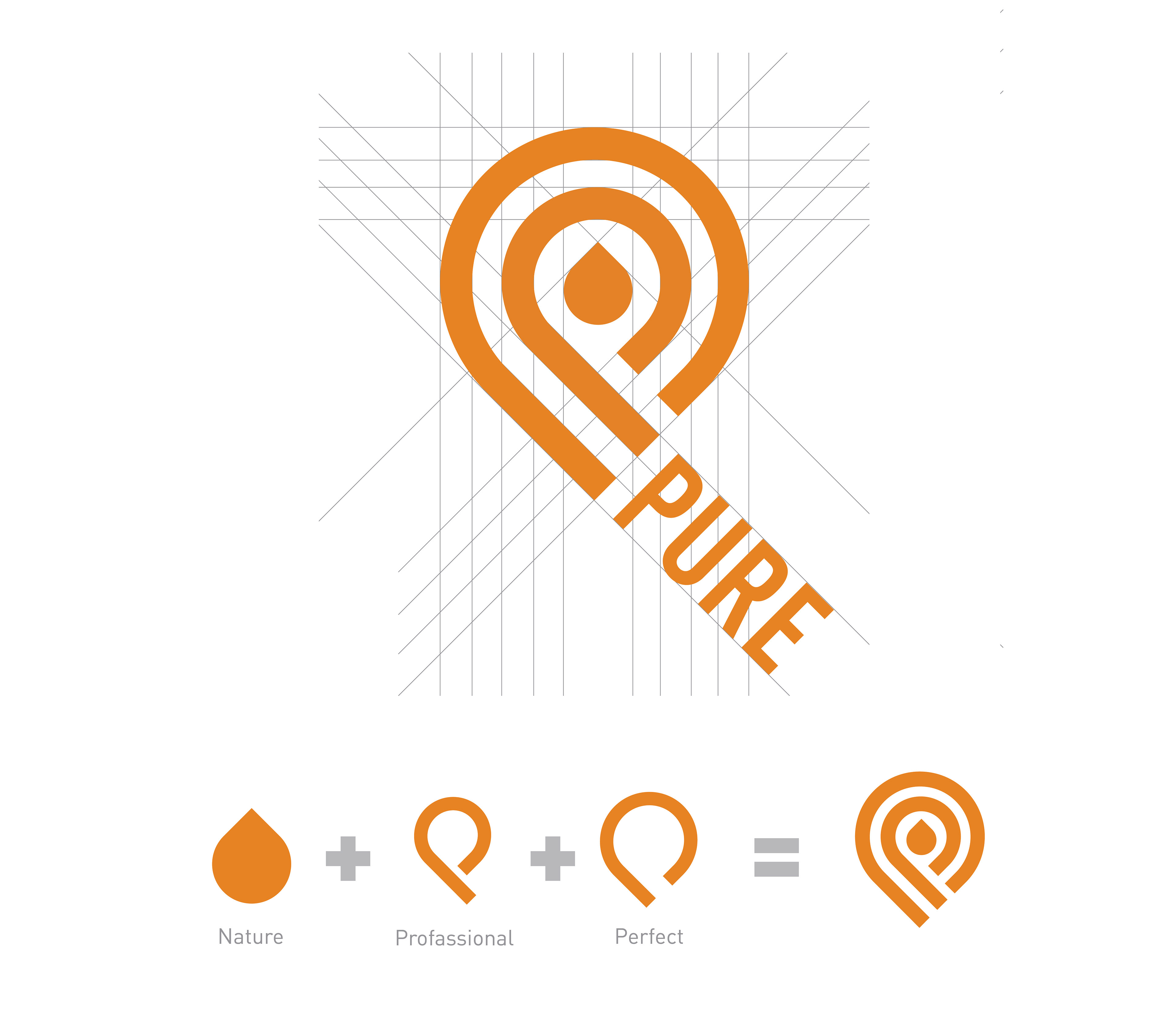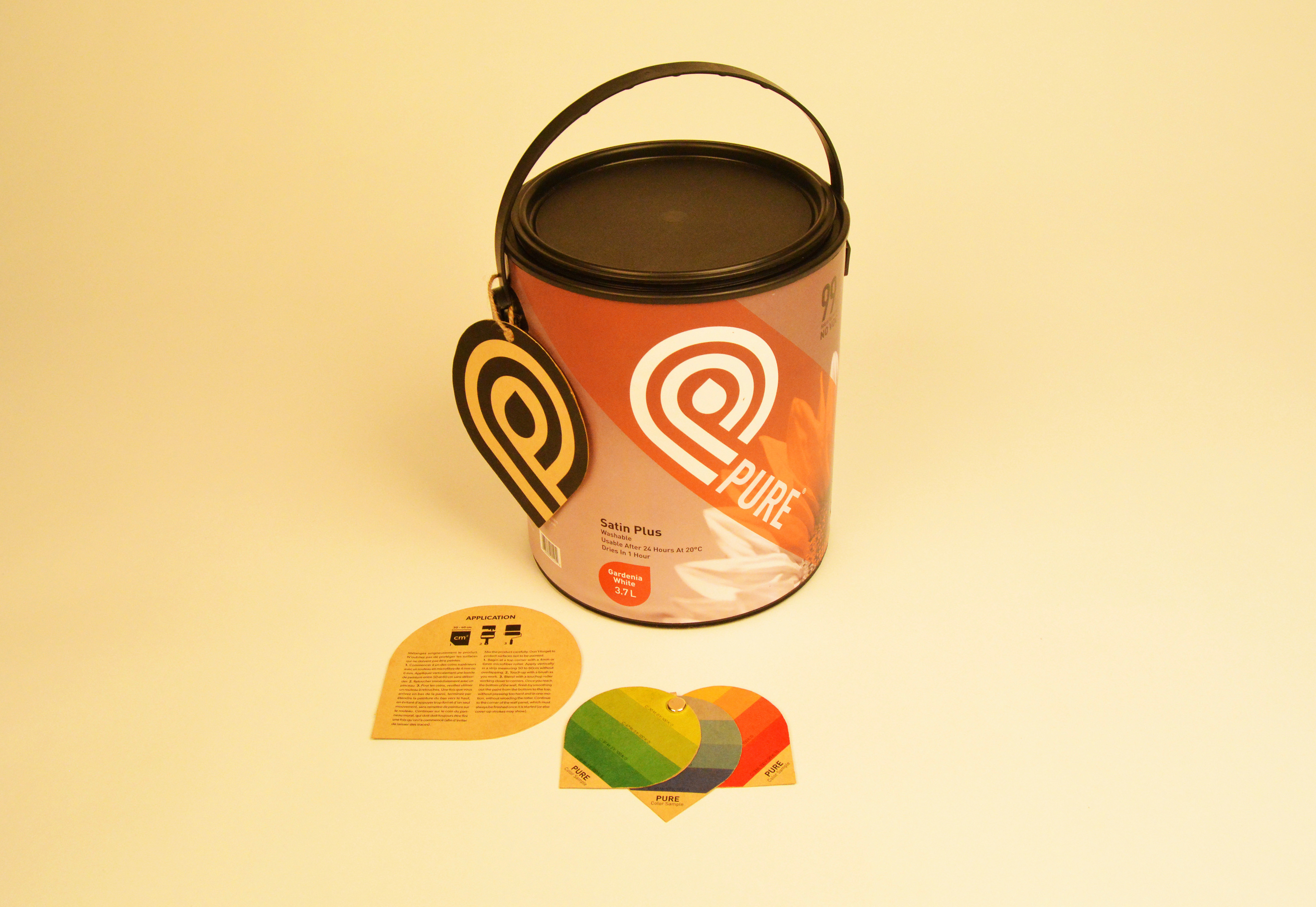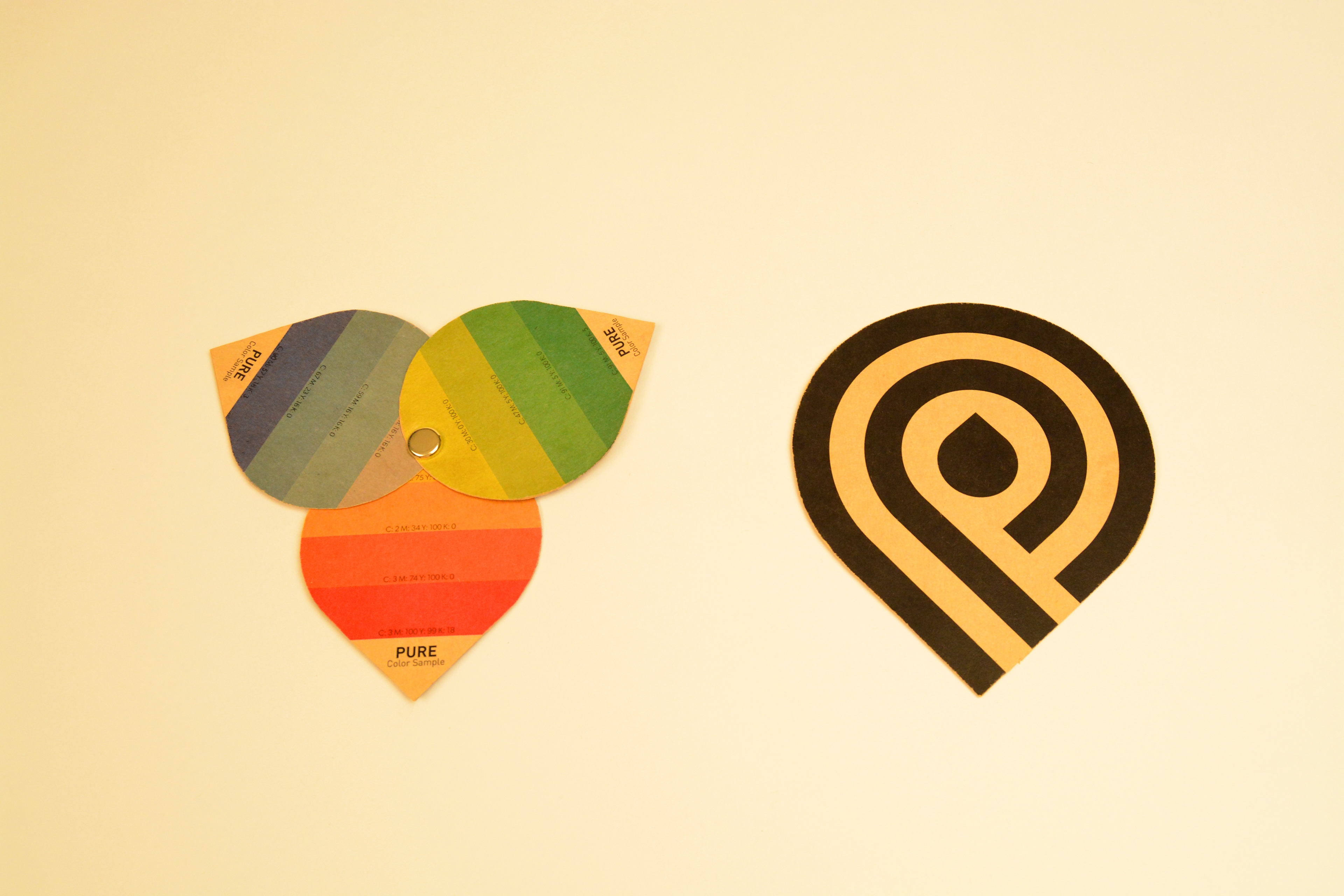 Get: home owners
To: inspiring them with beautiful homes to show them what their home could be
By: feel that they must repaint their house, with Pure paint

Big Idea

: Pure paint can stand independently by having it's own set of Pure colours. We would put together a sample book filled with beautiful, stylish homes. Rustic modern to appeal to a younger clientele and classic modern to appeal to the older generation. By selling a style and not just a product we can hit a much wider audience and help Pure paint to stand alone on the market.
Rational

: From research, we know that colour stands above brand and people are more likely to gravitate towards cheaper or less known brands to get the colour they want. We also know that when people are shopping for paint colours they always get their inspiration from home magazines, tv shows and sample books that store offer. People like to picture what their home could be, and that's what we plan on doing.
让:房产拥有者
通过:告诉他(她)们什么是美丽的房屋然后激起对拥有美丽房子的渴望
达到:他(她)们感觉必须需要用Pure油漆来重新粉刷他们原来的房屋
大创意:

Pure油漆能通过拥有自己独特的色彩样本集册在市场中自力更生。我们可以把漂亮时尚的房屋的样本收集到一起。粗旷现代风能吸引到年轻客户,经典现代风可以吸引老一辈的客户。通过这个卖时尚风格而非买产品的营销手段,我们能够打动更多的消费者和帮助Pure油漆在市场中站稳。
合理性:

通过调研,我知道在消费者眼里好的色彩高于品牌效应,消费者也更被价格便宜或不出名的品牌所吸引去寻找他(她)们想要的色彩。我们也得知消费者在购买油漆时,他(她)们总是受到居家杂志,电视节目和商店色彩样本书的影响,然后消费者倾向于想象他(她)们的房子会是什么样。